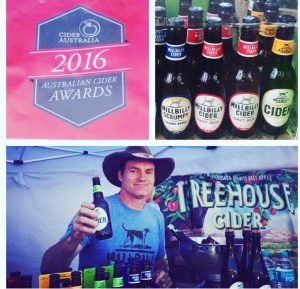 Hillbilly Cider scored a  "Best in Class" twice at the 2016 Australian cider awards.
Results were announced on Friday the 7th October at the annual awards dinner held in Melbourne.
It was the second time the Hillbilly Pear cider won "Best in class" after winning the same accolade in 2014.
Both the new release ciders from Hillbilly did well too – with the Sweet Julie cider also being awarded "Best in class" and the Hillbilly Scrumpy scoring a bronze medal.
"Coming into summer this will be a great afternoon drink. Put it on the shopping list"
Hugh McKellar of Real cider Reviews described the Sweet Julie as having "bucket loads of fruit without being sickly sweet" and rated it very "easy to drink" which he said is "good as you're probably going to want a couple".
Made from the Julie apple – the first apple to be created in the Blue Mountains / Sydney basin since the Granny Smith apple over 100 years ago.  Hillbilly is the only cider in the world that uses the Julie.
http://www.realciderreviews.com/australian/sweet-julie/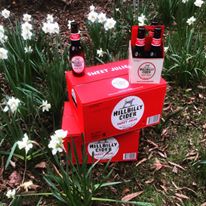 "Creating something unique to a region which locals can be proud of"
Blue Mountains life visited Shane and Tessa Mclaughlin at Hillbilly Cider HQ in Bilpin.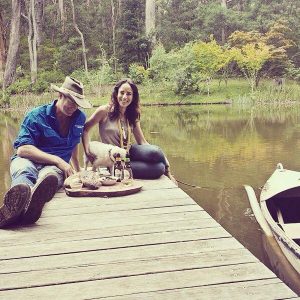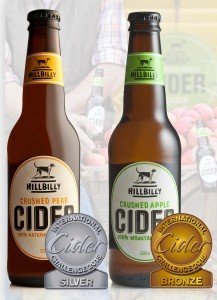 Hillbilly, was the highest scoring Australian cider at the 2015 International Cider Challenge held in England.
Results were announced on Friday 12th June.  The Hillbilly pear was awarded a silver while Hillbilly apple secured a bronze.
This year's competition attracted a record number of entries from traditional cider nations such as the UK, Ireland and France but also from further afield Australia, Canada, Croatia, Japan, Poland, Spain, South Africa, New Zealand and the USA.
The elite panel of judges chaired by cider expert Pete Brown also featured supermarket buyers, independent retailers, cider aficionados, journalists and publicans.
The Hillbilly brand, a boutique cider rapidly growing in popularity, is the creation of Bilpin residents, cider makers and husband and wife duo Shane and Tessa McLaughlin.
Shane was pleased with the international win, saying it was great news and further ratification following their recent medals in the Australian Cider Awards in October last year, where the pear was awarded "Best in Class" and the apple, a silver medal.
"We are excited that Hillbilly has shown up so well among the best ciders in the world," he said.
Judge, Pete Brown praised the consistent quality of the entries in the competition.
"I think we were quite tough as a judging panel," he said. "But every product we awarded a gold or silver medal is a great example of what cider or perry can be, worth holding up and showing to anyone who thinks that cider can only be murky, pungent scrumpy or an exceedingly sweet fruit cocktail."
Shane's commitment to making cider in the most natural way – just fruit with no artificial flavours or added concentrate – has gained Hillbilly a loyal fan base not only across its home turf of the Hawkesbury and Blue Mountains – but further afield to Sydney, Melbourne and Queensland.
"The way we make cider – it's all about the apples – and the quality of the local fruit in Bilpin makes us look good," he said.
The Good apple – The story behind Hillbilly Cider's success
Hillbilly Cider maker Shane McLaughlin makes his mark in the mountains.
blue-mountains-gazette-review-oct-2016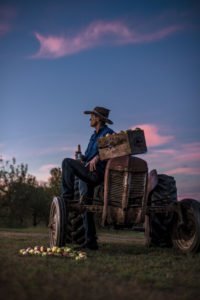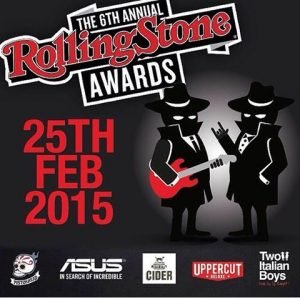 The 6th annual Rolling Stones music awards will be held on Wed 25th Feb at Fox Studios in Sydney. The evening honours all the greats of the Aussie music industry. Hillbilly is sponsoring the evening with a pop up cider bar to keep everyone's hydration levels topped up!
Do you want to hang at the Hillbilly bar with your favourite band?
– Enter the draw to win tickets – we will draw 2 people to win 2 tickets each.
– to enter you need to like our facebook page, AND like AND share the post
– winner will be announced on Thursday 19th Feb at 7pm
– the winners must be over 18
– Does not include transport and accomodation
– there is no substitute prize if the event is cancelled or the winner is unable to attend
– the event is on Wed 25th Feb
Hugh McKellar jokes that his review on the Hillbilly crushed apple was a long time coming because he would "keep drinking it quicker than I could type".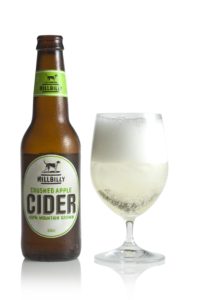 http://www.realciderreviews.com/australian/hillbilly-crushed-apple-cider/
Hillbilly Vintage "Complex & refined dry but bright & fruity" Late season 2014 apples from Shields orchard & Tadrosse family orchard in Bilpin aged in French oak..
http://www.realciderreviews.com/australian/hillbilly-2014-vintage-apple-cider/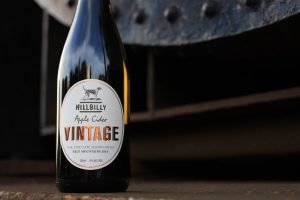 "Best in Class" for the Hillbilly Pear cider and Hillbilly apple cider awarded a Silver medal.
Aussie cider festival in Melbourne tickets are on sale now. See you there!